Castaway Key Cruise Ship Destination Port
Cruise Ship Port of Call information like Port News, Weather, Transportation Options, Things to Do and See, Area Events, Medical Care, Crime and Safety Review
Castaway Cay Area Weather
The Bahamas are situated in an area prone to hurricanes. From June to November, the country may experience strong winds and rains as a result of hurricanes in the Atlantic.
In the event of a tropical storm or hurricane, go to our Tropical Storm Update page
Need to know
Lunch
Cookies Too offers a family lunch buffet location serving all-you-care-to-eat barbeque, island spiced rotisserie chicken, burgers, grilled fish, fresh salads, flatbreads, ice cream, complimentary soda and more, in a covered pavilion just steps away from the family beach.
Beverages
Sand Bar beach bar mixing up drinks like Castaway Cay's signature Konk Kooler, other tropical concoctions, cold beer and non-alcoholic beverages.
Getting around
Guest transportation is provided to and from various points on the island via tram. A Pelican Point Tram Stop is located farther down. Castaway Family Beach, near many of the attractions on the island.
Disney Cruise Line operates a ferry to get passengers to and from from various points on the 1,000-acre island, including a special tram to Serenity Bay - the adult's only beach area.
Shopping
Buy the Sea Shore sells a variety of Castaway Cay-exclusive items along with towels, sunscreen and other beach essentials – a complement to the island's other merchandise location, She Sells Sea Shells and everything else.
Equipment rentals
Beach rental shop, Flippers and Floats, provides inner tubes, snorkels, masks and fins.
Adult's Only
Massage Cabanas
Adults-only Serenity Bay Beach. For unparalleled relaxation, adults will be able to enjoy a therapeutic massage, or couples massage, at one of eight private cabanas overlooking the ocean.
Teen's Only
Hide Out
Secluded area on the island just for teens. Off the beaten path, but near everything, just steps away from the beach, activities, food, ice cream and refreshments. Multi-colored deck chairs and sail cloth shades create the ideal getaway to gather, kick back, listen to music and watch the action at the nearby beach volleyball and soccer areas.
The Abaco Islands lie in the northern Bahamas and comprise the main islands of Great Abaco and Little Abaco, together with the smaller Wood Cay, Elbow Cay, Lubbers Quarters Cay, Green Turtle Cay, Great Guana Cay, Castaway Cay, Man-o-War Cay, Stranger's Cay, Umbrella Cay, Great Stirrup Cay, Walker's Cay, Moore's Island, and Sandy Point.
Castaway Cay is a private island in the Bahamas which serves as an exclusive port for the Disney Cruise Line ships Disney Wonder, Disney Magic, Disney Dream, and Disney Fantasy. It is located near Great Abaco Island, and was formerly known as Gorda Cay. It is owned in full by The Walt Disney Company, giving them substantial control over the experience of visitors to the island. A post office on the island has special Bahamian postage specific to Disney Cruise Line, and a "Castaway Cay" postmark.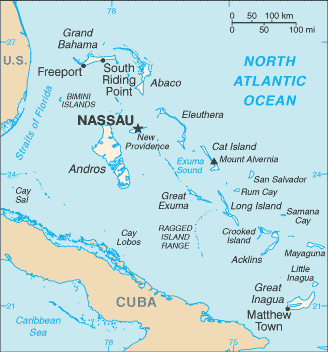 Good to Know
Visiting Cruise Line: Disney Cruise Line
Port of Entry
Castaway Cay Pier
Cruise ships dock at Castaway Cay eliminates the need to tender, making the ship easily accessible throughout the day.
Time Zone
EST (GMT/UTC - 5)
Map Coordinates
26.05'N, 77.32'W
Average Temperatures
Water: 83°- Summer; 78°- Winter
Air: 86°- Summer; 80°- Winter
Island Features
Beach Cabanas
Guests can have a little piece of paradise all to themselves at one of 20 private cabanas. The premium rental cabanas provide the privacy and luxury of a deluxe beach retreat with an option to add the personalized service of a cabana host.
The majority of the exclusive 325-square-foot beach cabanas will dot the far side of Castaway Family Beach, giving guests more privacy along with a spectacular view of their Disney cruise ship from the cabana's large front patio deck.
Each well-appointed cabana is furnished with comfortable cushioned chairs, luxurious chaise lounge chairs, stylish side tables and a dining table. Other convenient features include a refrigerator, lockable storage unit, outside fresh water shower and sail cloth for shade on the deck.
Amenities include non-alcoholic beverages, suntan lotion and fluffy towels. A variety of a la carte services and packages will be offered, including special food and beverage options.
Water Play Areas
Pelican Plunge
A 2,400-square-foot floating platform, located within swimming distance from shore, celebrates the island's native pelicans. Various flotsam and jetsam – such as nautical rope, cargo nets, buoys, signaling flags and starfish-like ornamentation – adorn the platform. Two exciting water slides – an enclosed corkscrew slide and a 140-foot-long open slide – take guests on a twisting ride, ending with a splash into the lagoon. A giant "bucket dump" delivers hundreds of gallons of water, soaking eagerly awaiting guests. Four water cannons provide sharp-shooting fun with floating nautical targets approximately 20 feet away.
Spring-a-Leak
A 2,400-square-foot water play helps guests cool off while immersing them in what appears to be the remnants of a washed-away beach dwelling leaning in the direction of the prevailing winds. The watery fun begins as guests enter the storm-ravaged structure, greeted by dripping pipes, broken plumbing and hissing misters, exposed and twisted by the tropical tempest that wiped out the original structure. A "splash pad" is the focal point and gives the impression of water pooled on the ground. Water jets squirt, spray and saturate guests. Shade is provided by leftover pieces of the corrugated steel roof, aged and distressed fabric and the occasional palm tree growing up through the floor foundation.
Scuttle's Cove
The "hub" of youth activities on the island, features a water play area for the youngest Disney Cruise Line guests to splash and enjoy as part of supervised youth activities on Castaway Cay. A 1,200-square-foot soft wet deck area provides fresh-water fun with an array of pop jets, geysers and bubblers. Overhead, shade sails circle the area like a compass and marine props – a captain's wheel, boat oars, life preservers and nautical rope – complete the castaway theme.
The Castaway Family Beach
Enjoy the pristine white sand, build sand castles, relax in the shade under an umbrella and take a dip in the warm azure waters of the lagoon.
Castaway Ray's Stingray Adventure
Moved to a different location in the lagoon, adjacent to the existing Gil's Fins & Boats beach rental. Guests can swim and interact with stingrays in an area within the private lagoon.
In Da Shade Game Pavilion
Provides guests wanting to take a break out of the sun a place to play games such as table tennis, foosball, billiards and basketball. The shaded structure is centrally located, near Castaway Family Beach.
Sand wheelchairs are available at Castaway Cay. Guests should notify the reservation agent of any special needs at the time of booking.