Princess Cruises Princess Key Private Island
Cruise Ship Port of Call information like Port News, Weather, Transportation Options, Things to Do and See, Area Events, Medical Care, Crime and Safety Review
Princess Cay Area Weather
Need to know
Hurricanes
The Islands of the Bahamas are situated in an area prone to hurricanes. Rainy season is from May to November, and periodic hurricanes between June and November.
In the event of a tropical storm or hurricane alert, Shipdetective will post NWS updates and information for travelers on our Tropical Storm Update page.
Personal Safety
The Bahamas has a high crime rate, however areas frequented by tourists during the day are not generally prone to violent crime.
Visitors should exercise caution and good judgment at all times.
Getting around
All activities and excursions are organized by Princess Cruise Line.
The Bahamas are a chain of islands in the North Atlantic Ocean, southeast of Florida and northeast of Cuba.
Visiting Cruise Line: Princess Cruises
Princess Cays is located approximately 80 miles from Nassau, Bahamas situated on the southern end of the island of Eleuthera.
Eleuthera is very long and thin—110 miles (180 km) long and in places little more than a mile wide. The topography of the island varies from wide rolling pink sand beaches to large outcrops of ancient coral reefs.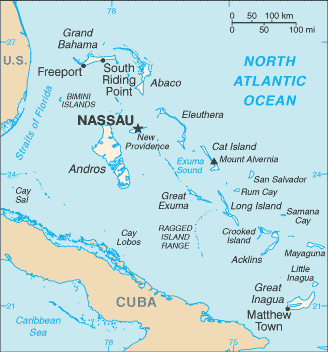 Good to Know
Port of Entry
Ships anchor and passengers are transferred to the island by tender.
Time Zone
EST (UTC/GMT - 5)
Map Coordinates
18.25 N, 68.5 W
Average Temperatures
Water: 83°- Summer; 78°- Winter
Air: 86°- Summer; 80°- Winter
Things to do and see
Rock Sound
The town is known for its pristine beaches, sparkling blue water, spectacular views and colorful island buildings, Rock Sound is also famous for pirates, bats and a bottomless ocean hole.
Private Bungalows
Air-conditioned bungalows perfect for a romantic hideaway or family fun near the beach.
Hammocks
Snorkeling
Coral reef, sea sponges, and the occasional turtle, ray or shipwreck.
Paddle Boarding/Wind Surfing
A combination of surfing and sailing, paddle boarding and wind surfing each promise a thrill ride along the beach.
Banana Boat Ride
Wet and wild powerboat ride.
Beach Clamshell
Escape completely in your own private retreat - a "made-just-for-the-two-of-you" beach clamshell.
Fishing
Excursions offer deep-sea fishing with custom boats and surf fishing.
Water Sports Rental Activities
Enjoy a day with kayaking, windsurfing, snorkeling, paddle wheelers, floats, aqua chairs or a Hobie Cat.