Half Moon Key Cruise Ship Destination Port
Cruise Ship Port of Call information like Port News, Weather, Transportation Options, Things to Do and See, Area Events, Medical Care, Crime and Safety Review
Half Moon Cay Area Weather
Need to know
Hurricanes
The Islands of the Bahamas are situated in an area prone to hurricanes. Rainy season is from May to November, and periodic hurricanes between June and November.
In the event of a tropical storm or hurricane alert, Shipdetective will post NWS updates and information for travelers on our Tropical Storm Update page.
Getting around
Passengers are brought to the island by tender boat.
A handicapped-accessible 25-passenger tram runs continuously on a separate path between the Welcome Center and the Tropics restaurant.
Example Excursions/Tours
Horseback Riding
By Land and Sea Excursion
The Stingray Adventure
At Stingray Cove learn all about these gentle giants, then wade in to touch their silky wings.
Glass Bottom Boat Tour
Explores the coral reefs and marine life.
Personal Watercraft Guided Tours
Using four- stroke watercraft machines (lower emissions and consume 50% less fuel than two-stroke machines).
More
Snorkeling, scuba diving, parasailing, deep sea fishing, wind surfing boards, and kayaks.
Half Moon Cay, Bahamas
Holland America's Half Moon Cay (Little San Salvador Island) is a private island offering the quintessential Caribbean experience, with a 700-acre lagoon, private cabanas, a children's water park, and a wide variety of shore excursion opportunities.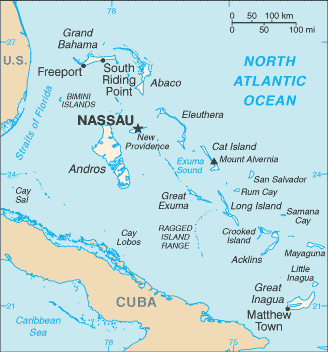 Little San Salvador Island is about a hundred miles southeast of Nassau. Holland America purchased the island in 1997, and has developed only 45 acres of the 2,400-acre (9.7 km2) island, with the goal of maintaining as much habitat as possible for wildlife.
Good to Know
Visiting Cruise Line: Holland America Line
The Landing and Welcome Center offers an information booth, restrooms, bar, straw market, first aid station, island shop and tram stop.
Port of Entry
Ships anchor and passengers are brought to the island by tender boat.
Time Zone
EST (UTC/GMT - 5)
Map Coordinates
18.25 N, 68.5 W
Average Temperatures
Water: 83°- Summer; 77°- Winter
Air: 85°- Summer; 78°- Winter
Features
Glass Bottom Boat Tour
A new glass-bottom boat that carries 290 guests also was introduced for tours and features underwater viewing of the island's colorful reefs and sea life.
Bahamian Village
Spanish and Bahamian theme shops and facilities, including a wedding chapel
Tropics Restaurant
Buffet style with six lanes for quick service. Full service bars are located throughout the island.
Captain Morgan on the Rocks
The two-level Captain Morgan on the Rocks features engaging maritime and historic references, including rum casks for seats, cannon barrels for bar stools and palm leaf-styled ceiling fans. The mid-deck features another bar that is surrounded by cannons that release mists of water to keep guests cool in the Bahamian sun. Outdoor seating is available on two awning-covered, themed decks, with the open upper deck offering sweeping vistas of Half Moon Cay's turquoise waters, a beautiful white sand beach, and an unspoiled migratory bird sanctuary.
Bahamian Church
The island's private chapel is nestled in a garden overlooking the sea and provides the perfect setting for cruise guests to enjoy a unique, romantic wedding ceremony or vow renewal.
Half Moon Lagoon Aqua Park
Water toys, a pirate ship that sprays water from its cannons, floating pads. raindrop fountain, and boardwalk with a large sundeck and bar.
Private Cabanas
For rent are luxurious 1,620-square-foot retreat perched over the beach with hot tub, water slide and all manner of entertainment and amenities from wet bar to barbecue; for receptions and parties up to 25 guests. 15 smaller air-conditioned beach cabanas with showers, sun decks, water
misters and butler service; ideal for parties of four.
Posted February 8, 2013
Guests to the island will notice five new, colorful, two-story Beach Villas - hot tub included- available for rent during each call.
Other beach cabanas were refreshed, and the Grand Cabana received new décor and a slide from the cabana deck straight into the ocean.