Stirrup Key Cruise Ship Destination Port
Need to know
Hurricanes
The Islands of the Bahamas are situated in an area prone to hurricanes. Rainy season is from May to November, and periodic hurricanes between June and November.
In the event of a tropical storm or hurricane alert, Shipdetective will post NWS updates and information for travelers on our Tropical Storm Update page.
Getting around
Ships anchor and passengers are brought to the island by tender boat.
All excursions are organized and operated by Norwegian Cruise Line.
NCL Enhancements
The Norwegian Edge
EXCLUSIVE LAGOON RETREAT
New in 2017, Great Stirrup Cay will offer the ultimate island luxury experience with a brand new exclusive lagoon retreat featuring a secluded, pristine beach; exclusive dining options; luxury beach villas and so much more. Complimentary access for guests of The Haven and Suites and guests who book a Mandara Spa massage on the island. Limited capacity for purchase.
What's coming in 2017:
* Secluded beach
* Modern reception area overlooking the beach for reserving activities or relaxing in the outdoor terrace
* Tranquil lagoon with a convenient swim-up bar
* Beachfront luxury villas for rent ranging from studios, 1-bedroom and 2-bedroom villas
* Family beach area for all ages to enjoy
* The Silver Palm Restaurant with a two-story deck offering scenic views
* Private party room available for reservation
Great Stirrup Cay, Bahamas
The Bahamas are a chain of islands in the North Atlantic Ocean, southeast of Florida and northeast of Cuba.
Norwegian Cruise Line purchased Great Stirrup Cay, located in the Bahamas from Belcher Oil Company in 1977 and developed it into a private island for their cruise ship passengers.
Stirrup Cay is part of the Berry Islands - a stirrup shaped chain of thirty large cays and numerous small cays of about thirty-two miles in length. The islands are located to the south of Great Abaco and about forty miles north-northwest of Nassau.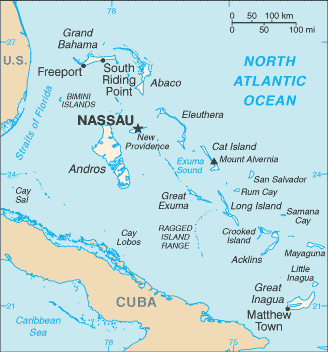 Good to Know
* Remnants of a previous U.S. military installation and satellite tracking station are visible on the island.
* The island's lighthouse was originally constructed in 1863 by the Imperial Lighthouse Service.
Port of Entry
Ships anchor and passengers are brought to the island by tender boat.
Ships Calling
Norwegian Sky makes year-round stops at Great Stirrup Cay on her three and four-day cruises from Miami. Norwegian Gem visits Great Stirrup Cay during her seven-day Bahamas & Florida itinerary from New York. Beginning in October, Norwegian Jewel will also stop at Great Stirrup Cay on her seven-day Bahamas & Florida cruises from New York. Norwegian Pearl will also visit Great Stirrup Cay this winter on her seven-day Western Caribbean itinerary from Miami. Norwegian Breakaway, Norwegian's newest ship launching next spring, will visit Great Stirrup Cay on seven-day cruises from New York to the Bahamas & Florida beginning in mid-October 2013.
Time Zone
UTC - 4 (EST)
Map Coordinates
25.50'N, 77.54'W
Average Temperatures
Water: 83°- Summer; 77°- Winter
Air: 85°- Summer; 78°- Winter
Excursions/Activities
Great Stirrup Cay Activities Map Source
Stingray Encounter
Interact with 18 specially-trained stingrays in an enclosed area. Included in the Stingray Encounter experience is use of a mask, snorkel and snorkel vest. The hour-long excursion includes 45-minutes of interaction with the rays and is *$29 per adult and *$19 per child. Located inside Bertram's Cove, on the right hand side of the main beach. *Prices subject to change.
Fate of the Fancy Snorkel Adventure
This snorkel trail portrays the tale of a shipwreck. Passengers can explore clues underwater that lead to the treasure the ship was carrying. Fate of the Fancy Snorkel Adventure features some authentic artifacts that are more than 300 years old. In addition, all of the artifacts are eco-friendly and will stimulate additional marine life in the area. This excursion is located near the Stingray Encounter in Bertram's Cove. You can rent snorkel equipment at a rate of *$29 per adult or *$15 per child for the entire day. *Prices subject to change.
Beach Volleyball
Beach volleyball areas and Ping-Pong tables are available.
Wave Runner Tours
Take a guided adventure through the Berry Islands neighboring Great Stirrup Cay.
Parasailing
Soar 400 ft. above the pristine waters of the Bahamas.
Snorkeling
Explore the under-water would of Great Stirrup Cay and keep the snorkel all day.
Kayaking
Guided kayak tour of Great Stirrup Cay.
Eco-Adventure Boat Tours
Explore the natural habitat and history of the Berry Islands aboard a catamaran for a one-hour tour.
Floats & Aquatic Activities
Individual or group floats, cocktails option.
Private Island Snorkel Tours
Perfect for beginners and experts alike. You'll have your equipment all day.
Features
Marina and Tender Pavilion
The marina basin offers four docks for the island's tenders along with a new 8,500 square foot dining facility. The marina is approximately 12 feet deep at low water and is home to the island's four tenders.
Dining Facility and Island Bars
Complimentary dining. The dining facility includes a central pizza making station, two grills, hot and cold food stations, as well as fresh fruits and breads. There are two full bars on either side of the facility.
Cabanas on the Bay
NCL's Private Cabanas on the Bay at Great Stirrup Cay are located to the west of the island's main beach and offer VIP service and amenities. Available for *$249 per day, each Cabana accommodates up to six guests and is fully furnished with lounge chairs, tables, cooler, beach towels and a shower. Cabana rental also includes a *$50 food and beverage credit; up to six all-day passes to the Hippo Waterslide, a *$120 value; and one large float, a *$25 value; for guests to enjoy during their time on the island. You can pre-book this excursion on a first-come-first-serve basis. *Prices subject to change.
Kid's Play Area
This beach spot has all the trappings for a kid friendly fun-filled afternoon.
Hippo Waterslide
At 40-foot high and 175-foot-long, it's the world's largest inflatable water slide.
Lighthouse Beach Bar presented by Patron.
This sports bar on the beach features Patron products, as well as a full range of alcoholic and non-alcoholic beverages.