Falmouth Cruise Ship Destination Port
Cruise Ship Port of Call information like Port News, Weather, Transportation Options, Things to Do and See, Area Events, Medical Care, Crime and Safety Review
Personal Safety
Some street vendors, beggars, and taxi drivers in tourist areas aggressively confront and harass tourists to buy their wares or employ their services. If a firm "No, thank you" does not solve the problem, visitors may wish to seek the assistance of a tourist police officer.
While the vast majority of crimes occur in impoverished areas, the violence is not confined.
The primary criminal concern for tourists is becoming a victim of theft. In several cases, armed robberies of Americans have turned violent when the victims resisted handing over valuables.
Crime is exacerbated by the fact that police are understaffed and ineffective. Additionally, there have been frequent allegations of police corruption. Tourists should take their own precautions and always pay extra attention to their surroundings when traveling, exercise care when walking outside after dark, and should always avoid areas known for high crime rates.
To enhance security in the principal resort areas, the Government of Jamaica has taken a number of steps, including assignment of special police foot and bicycle patrols.
Jamaica is a major transit point for cocaine en route to the United States and is also a key source of marijuana and marijuana derivative products for the Americas. Jamaica is the Caribbean's largest producer and exporter of marijuana.
Getting around
Taxis
Travelers who use taxicabs should take only licensed taxicabs having red-and-white PP license plates. Always make sure to negotiate your fare with the taxi driver before you leave. Not all taxis are metered. Look for red PPV license plates; these indicate legitimate taxis.
Buses
Public buses are often overcrowded and they are frequently a venue of crime.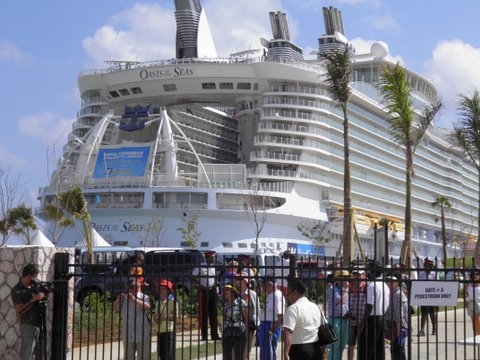 Jamaica is located in the Caribbean Sea and part of the Greater Antilles island chain about 90 miles south of Cuba and 120 miles west of Hispaniola.
Falmouth is the chief town and capital of the parish of Trelawny in Jamaica. It is situated on Jamaica's north coast 18 miles east of Montego Bay.
It is noted for being one of the Caribbean's best-preserved Georgian towns (1720-1840 architectural period).
Good to Know
Hurricanes
Jamaica is situated in an area of the Caribbean prone to hurricanes. Rainy season is from May to November, and periodic hurricanes between June and November.
Port of Entry
Falmouth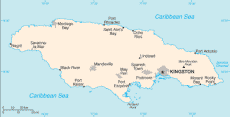 Time Zone
UTC -5 (EST)
Map Coordinates
18.30 N. 77.39 W
Average Temperatures
Water: 83º Summer - 79º Winter
Air: 85º Summer - 80º Winter
Medical Services
Medical care is more limited than in the United States. Comprehensive emergency medical services are located only in Kingston and Montego Bay, and smaller public hospitals are located in each parish.
Emergency medical and ambulance services, and the availability of prescription drugs, are limited in outlying parishes.
Serious injuries or illnesses often necessitate evacuation to another country. Many US insurance companies do not provide protection outside the country. It is important to ensure that you have adequate medical evacuation coverage prior to your trip.
Things to do and see
Water Square
The pulse of this city radiates from the heart of Water Square where you'll discover the Albert George Shopping and Historical center. Local craftwork, native produce and gifts.
See the Luminous Lagoon
A natural phenomenon with microscopic organisms that illuminate the water. Evening tour boats can guide you through these waters, or you can take a dip and watch your skin take on a neon glow.
Falmouth 30-foot bamboo rafts
Offering romantic and adventurous rides on the Martha Brae River.
Visit the Greenwood Great House museum.
You'll find yourself in the middle of the 19th century. Music and history lovers alike will be enchanted by the Caribbean's finest antique collection as well as a large and rare collection of musical instruments.
Public Beaches
Burwood Beach
This free public beach underwent a $28 million upgrade with the addition of changing rooms, toliets, gazebos, a children's play area and a bandstand. Located off the North Coast Highway (just past the exit for Breezes Trelawny), this white sandy beach with calm waters is a great swim beach.
Silver Sands Beach
This beach has beautiful white sand and semi-calm waters depending on the wind conditions. Vendors. No facilities. Located off the North Coast Highway, in the town of Duncan's.