2011 Tropical Season Summary
We post updates from the cruise lines and the NWS (National Weather Service) during tropical storm season.
Peak of Season Map
Peak tropical storm season is around September 15th
2011 Atlantic Storms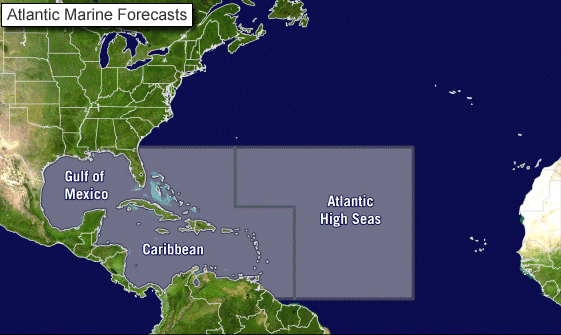 The 2011 Hurricane Seasons Ends on a Quiet Note
Posted December 1, 2011
The 2011 Atlantic hurricane season officially ended on Nov. 30 and produced a total of 19 tropical storms of which seven became hurricanes, including three major hurricanes.
This level of activity matched NOAA's predictions and continues the trend of active hurricane seasons that began in 1995.
Surprisingly, none of the first eight tropical storms reached hurricane status, a record since reliable reports started in 1851. Hurricane Irene's effects in the Caribbean and the United States led to 43 deaths and accounted for the bulk of this season's damage at $7.3 billion. Irene was the first landfalling hurricane in New Jersey in 108 years.
Hurricane Katia had far-reaching effects causing severe weather in Northern Ireland and Scotland and power blackouts as far east as Saint Petersburg in Russia.
Tropical Storm Lee caused major flooding in Pennsylvania, New York and into the Canadian provinces of Quebec and Ontario.
The strongest storm of the season was Ophelia, which reached category four strength in the Atlantic Ocean east of Bermuda.
Wind Scale
Tropical Depression
Wind speed less than 39 MPH
Tropical Storm
Wind speed between 39 MPH and 73 MPH
Hurricane
Wind speed between 74 MPH and 110 MPH
Major Hurricane
Wind speed greater than 110 MPH