Cruise Ship Embarkation Port Profiles
Shipdetective previews cruise ship embarkation ports from around the world. Terminal and parking information, current weather, area news, and more..
Tropical Weather
Atlantic - all clear for cruisers
Eastern Pacific - all clear for cruisers
Oslo, Norway
The City of Oslo is Norway's population, political, and economic center. Other ports have better access to Norway's natural landscape and rural countryside. Cities like Trondheim and the Port of Bergen are more "Norwegian" in character. However, the Port of Oslo has many sights worth seeing and a vibrant nightlife worth enjoying. It is Europe's smallest capital, with a population of 550,000, but an active city with plenty to see and do.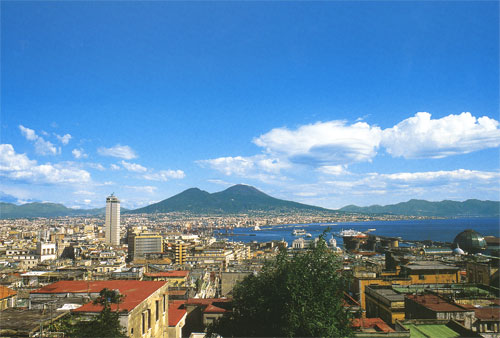 Port Authority
Local Name: Oslo Havn
Address: P.O.Box. 230 Sentrum
Oslo N-0103
Norway
Telephone: +47 23 49 26 00
or + 47 815 00 606
Email: postmottak@havnevesenet.oslo.kommune.no
Size: Medium
Coordinates: 59° 53' 50" " N, 10° 44' 7" E
Webcam of the Port of Oslo: http://www.oslohavn.no/no/?template=webcam
Terminal Information
Terminals facilities are small, but feature currency exchange, internet access, and ATMs. Restaurants can be found outside the terminals.
There are two cruise docking terminals for visiting ships: Akershusstranda and Vippetangen. Both are within walking distance of downtown and 50 miles from Oslo airport.
The Filipstad Pier Terminal is further away from downtown.
Directions
From the Oslo Airport Gardermoen:
Turn right on to Trondheimsvegen (Jessheim) to route 174.
Follow the signs to Oslo.
Turn right into the Oslo Central Train Station and follow the signs to the Oslo Central Train Station Parking area.
Parking
Filipstad Terminal
Ample parking is available at the Oslo Central Station for a fee. Complimentary shuttle service will take you and your luggage the short distance to the Filipstad Pier Terminal.
Things to do in the area
Royal Palace
Open for tours in the summer, the palace was constructed in 1824. The King leads the Council of State from here, hosts state dignitaries and offical dinners.
Nobel Peace Center
The Nobel Peace Center contains an exhibit for all winners of the Nobel Peace Prize. The history of the Alfred Nobel is documented.
Norwegian Maritime Musuem
The Port of Oslo's Norwegian Maritime Museum contains large collections of boats and ships. It tells the story of the impact of Norway's seafarers across the world.
Kon-Tiki Musuem
Next door to the Maritime Museum is the Port of Oslo's Kon-Tiki Museum containing Tor Heyerdahl's famous balsa rafts, Kon-Tiki and Ra II. Although it was not his only adventure, Heyerdahl made history with his world-famous 8000-kilometer voyage on the Kon-Tiki balsa raft from South America to the Tuamotu Islands. In addition to the boats he used, the museum contains artifacts from Easter Island and short-term exhibits on sea-related and ethnographic topics.
Viking Ship Musuem
Visitors can admire two preserved Viking ships from the 1100's, along with a Viking burial chamber and ancient skeletons.
Munch Muesuem
Edvard Munch's most famous work is "The Scream." The musuem contains over 5000 works of Edvard Munch displayed with films, guided tours, and lectures.
Tour the Fjords
From the port of Oslo,there are boat operators with range of fjord tours available. Cruise past the Opera House and through small bays and inlets lined with colorful houses and stunning cliffs.
Holmenkollen
A famous ski jump with the world's oldest ski musuem. The jump has hosted World Championships and Olympic events.