Cruise Ship Vacation Travel Guide
Reviews, read port profiles, get destination ideas and advice, more. Know before you go!
Shipdetective Cruise Vacation Guide
3/26/2020
CDC Level 3 Warning
Cruise lines suspend operations until May 2020
The CDC recommends travelers defer all cruise travel worldwide. Passengers with plans to travel by cruise ship should contact their cruise line companies directly for further information and continue to monitor the Travel.state.gov website and see the latest information from the CDC. Downloadable PDF card to take with you while you travel.
https://wwwnc.cdc.gov/travel/notices/warning/coronavirus-cruise-ship
3/13/2020
Cruise industry officially on pause for 30-days
CLIA Announces Voluntary Suspension in U.S. Cruise Operations
Washington, DC (13 March 2020) — CLIA ocean-going cruise lines will be voluntarily and temporarily suspending cruise ship operations from U.S. ports of call for 30 days as public health officials and the U.S. Government continue to address COVID-19. Click here to read the full press release from CLIA.


Important information every cruise passenger needs to know about the Coronavirus and learn about the protocols cruise lines have in place for passengers. Know before you go!
We help provide the
answers

to the questions you didn't know to ask.

Get sensible advice and commentary here in addition to the best news and cruise travel resources for we can find. We are here to share our cruise experience so you have the best cruise vacation possible. Our goal is to maintain a comprehensive and reliable cruise travel guide that meets the needs of the cruise traveler.
Check out your ship profile and discover what awaits you on your cruise vacation. See photos, itineraries, accommodations, dining venues, notable rooms, children's areas, deck plan, CDC ratings, smoking sections and more. Find your ship here.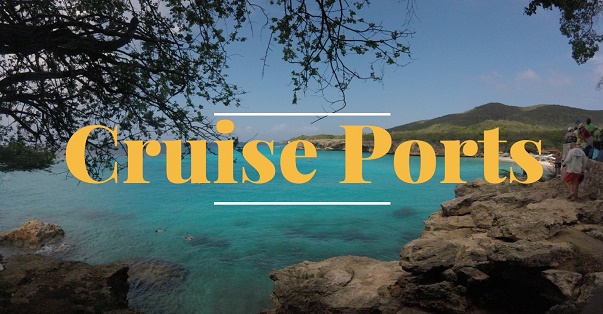 Caribbean, Mediterranean, Scandinavia, Southeast Asia, Hawaii, Mexico, South America, Alaska, Canada, New England, British Isles, Australia, Middle East, Africa, & Antarctica. Explore Global Cruise Ship Destination Ports
We teach you how to cruise right!
There's so much to do on a cruise ship vacation so make your time count! A week cruise will fly by before you know it. Don't spend precious time figuring things out as you go. Just do some planning in advance and you'll be able to spend more time in the FUN and RELAXation zone. Do research now with a good internet connection/phone signal and you will save you money too.
Sail around Shipdetective.com to learn about your ship, discover ports of call, search for a destination map, get tips, weather alerts, cruise industry news on Facebook and more.