Cruise Ship Vacation and Destination Guide
Cruise Ship Reviews, Ports of Call Profiles, Destination Ideas, Cruising Advice, Cruise News, Ship Photos, Port Photos, Weather Updates and more...
Our research created Shipdetective.com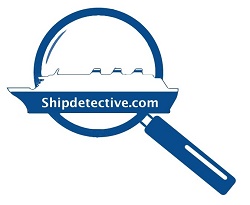 Careful planning and good research will give you the best chance to have a care-free cruise vacation. Shipdetective.com helps provide the answers to the questions you didn't know to ask. Shipdetective offers sensible advice and commentary in addition to the best news and cruise travel resources for we can find. We are here to share our cruise advice so you have the best cruise vacation experience possible.
We help teach you how to cruise right.
One of the main goals of Shipdetective.com is to create a comprehensive and reliable cruise travel guide that meets the needs of the cruise traveler. We are not travel agents nor do we sell travel of any kind or promote travel providers on our website for a fee. Our website is free for the user and we require no membership or login requirements.
Explore Global Cruise Ship Destination Ports in: Caribbean, Mediterranean, Scandinavia, Southeast Asia, Hawaii, Mexico, South America, Alaska, Canada, New England, British Isles, Australia, Middle East, Africa, and Antarctica.
Cruise Ship profiles include photos, itineraries, accommodations, dining venues, notable rooms, children's areas, deck plan, CDC ratings, smoking sections and more.

Sail around Shipdetective.com to learn about your ship, discover ports of call, search for a destination map, get tips, weather alerts, cruise industry news on Facebook and more.
About Our Home Port of Venice, Florida
Attractions
Beaches
Boat Charters
Boat Launches
Canoe/Kayak
Fishing Charter
Fishing Piers
Golf
Parks
Historical Sites
Hotels
Relocate
Venice Map